PLAN INCLUDES

LOCAL

INTERNATIONAL

FREE OF CHARGE AND YOURS FOREVER
ISRAELI SIM CARD
VYNIL SIM CASE + METAL PIN
24 / 7 ENGLISH & HEBREW CUSTOMER CARE
FREE ISRAELI NUMBER
UNLIMITED DATA *
UNLIMITED OUTGOING CALLS IN ISRAEL
UNLIMITED INCOMING CALLS IN ISRAEL
UNLIMITED SMS IN ISRAEL
UNLIMITED OUTGOING CALLS
TO NORTH AMERICA
CANADIAN / USA VIRTUAL
FOLLOW ME NUMBER
OPTIONAL
OPTIONAL
* Paying with cryptocurrencies is now in latest stages of implamantation to our system, but for now can be done once in the checkout page before purchase.
(If you cant find the coin you want please leave a comment in the payment form and we will not charge your credit until we check the payment.)
Enjoy!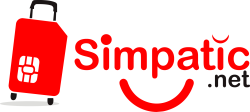 *
UNLIMITED DATA
- 10GB OF THE HIGHEST SPEED, AFTER SLOWS DOWN BUT NEVER STOPS.