Hello and welcome to our coverage of the Best Chef Restaurants in Jerusalem.
While in Jerusalem, you will find yourself surrounded by great food all over, from small places that offer Burekas and falafel, to luxurious restaurants with exclusive food With that Jerusalem taste.
We have gathered here some Chef Restaurants in Jerusalem That you might not want to miss while traveling or staying in the city for a couple of days
So before ordering your Israeli sim card to stay connected while traveling to Israel, take and send pictures of all the special food you are going to encounter, have a look at our list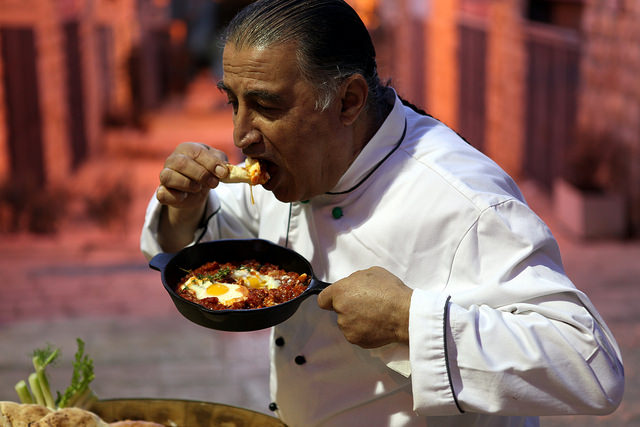 Let's get to it!
Best Chef Restaurants in Jerusalem
MachneYuda
This restaurant is a Jerusalem's classic. It is located at 10 Beit Yaakov St., Jerusalem. The atmosphere and the food in this establishment are something you must experience first-hand.
The Lead Chef here is Asaf Granit which is well-known by his TV program in Israel where he transforms bad and dysfunctional restaurants and "Fixes" them, As well Asaf Granit is Known as one of the best chefs in Israel.
Some dishes are Jerusalem-specific such as Shakshuka or Fattoush. Moreover, in this place, you'll find almost everything that you need to try from the Israeli kitchen. Make a reservation by calling 02-533-3442.
Rooftop: The Spectacle
On the top of the luxurious Mamilla hotel, you will find Rooftop, a restaurant that collected all the best recipes from the local Israeli cuisine. Aside from the great food, Rooftop has to offer a terrific view of the old city of Jerusalem. Visit this terrific place at 11 Shlomo HaMelekh St, Jerusalem.
Menza in Bezalel
A perfect place to get away from the city rush since it's a bit far from the center but pretty well connected. It's a wonderful place to have a quiet lunch with your friends, family or business associates.
The food at Menza is the best recommendation for this restaurant. There's a huge variety of Israeli kitchen delights to choose from, including vegan options. It is open even on the Sabbath which is quite handy since not many places work on Sabbath.
Tmol Shilshom Cafe
Next on Best Chef Restaurants in Jerusalem is Tmol Shilshom cafe in Jerusalem is a great place to have brunch and a cup of coffee. They have both the indoor and outdoor seating options and a huge variety of different dishes, including vegan and vegetarian options. You can try both regular and vegan shakshuka to compare. The place is pretty conveniently located if you prefer peace and quiet because you go through a couple of narrow streets to get to Tmol Shilshom Café. The menu options are pretty simple and straightforward and you get what you pay for. A bunch of Mediterranean and Middle Eastern delights to feast on at 5 Yo'el Moshe Salomon, Jerusalem 9463305, Israel. Their phone number for reservations and questions is +972 2-623-2758
Hummus Ben Sira
This one is not a chef's place but we needed to include this in this Best Chef Restaurants in Jerusalem post As this place has one of the best and different hummus in Jerusalem.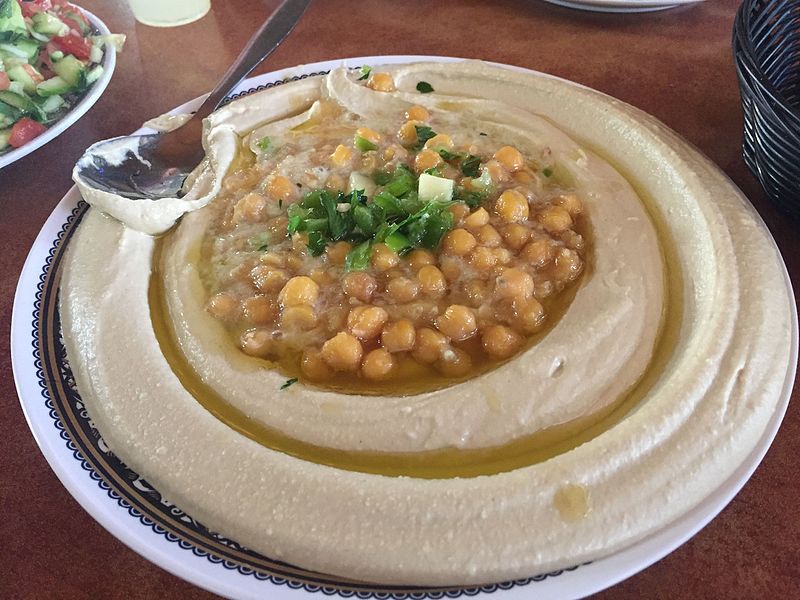 You can both eat hummus and purchase a couple of kilos to go. All the traditional Israeli food can be found in this establishment at 3 Ben Sira, Jerusalem, Israel Falafel, pitas and eggplants at affordable prices.
The Israeli locals love this place which is the best recommendation as far as Israeli food goes. It's not a fancy restaurant but it has more than 90% of the dishes on our list. The location is a bit far from the center but it is well worth the walk. – It didn't accidentally enter our "Best Chef Restaurants in Jerusalem" list
The Eucalyptus
The Eucalyptus is one of the best restaurants in Jerusalem. It is located at 14 Khativat Yerushalayim. It is often very crowded so you should make a reservation by calling this number +972 2-624-4331. The Eucalyptus, even though the name wouldn't suggest it, has a huge variety of different food to offer.
Basically, it is regarded as a steakhouse but they prepare Israeli dishes and vegan meals as well. The staff is very friendly and the chef is kind enough to exchange a couple of words with each individual customer.
The place has a really nice setting and it is located close to the Old City. You can seat outdoors or indoors but make sure you make a reservation since this place is packed almost all the time. First-class service and probably the best restaurant in Jerusalem.
We hope you enjoy dining in Jerusalem and discover some of Best Chef Restaurants in Jerusalem, Beteavon!! (בתיאבון!)
If you are a FOODY like us, you will probably enjoy this blog posts:
where to buy Israeli couscous and the difference from regular couscous