How to travel to Israel as an Adult and senior
Israel is an amazing place to visit, at least one time in your life.
Trips to Israel for seniors and adults can be an amazing experience, no matter what religion you are, what is your political views your age etc',
Israel is a "must" place to visit, at least once.
Of course, you can enjoy traveling to Israel at any age, but here we will focus on traveling to Israel as an adult and a senior.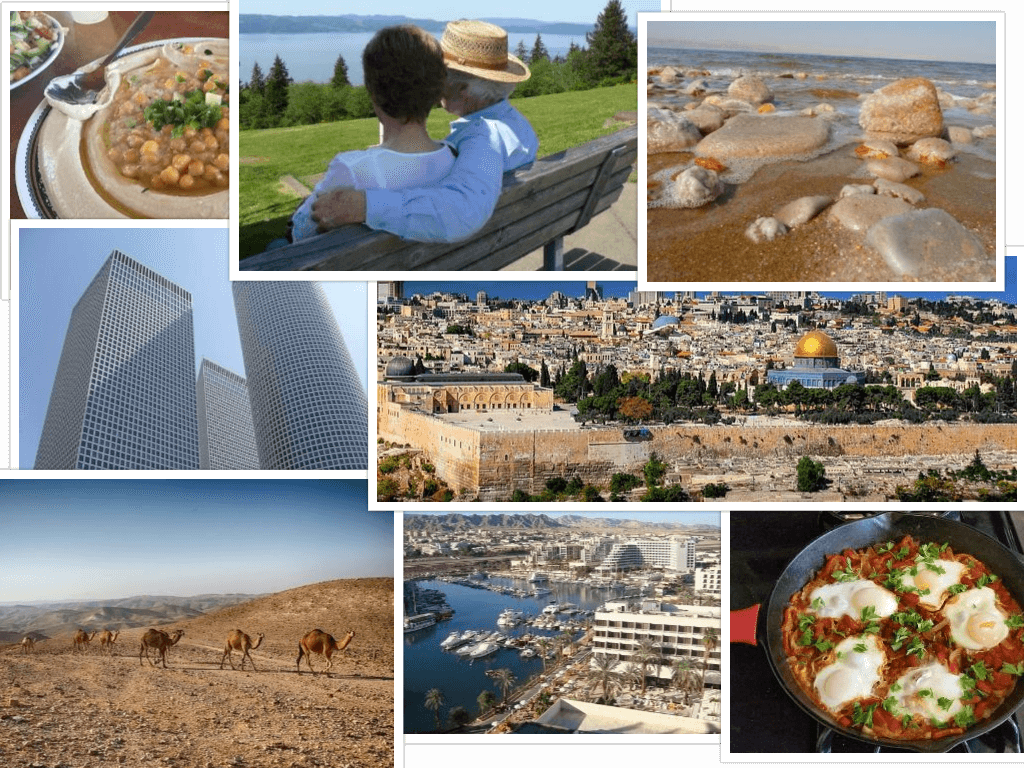 Regularly people who come to visit Israel come in organized groups and part of programs like Taglit-birthright, Masa etc'.
Watch this video to see some of the things you might experience in Israel, and how beautiful it is
What are the ways to travel to Israel as an adult?
When traveling to Israel as an adult, the pace is different, the things you choose to do are different,
and you can take a whole new perspective of your trip if you ever been to Israel in the past
As we see it, There are a couple of ways to travel to Israel,
You can either book a travel guide that will show you around, and of course,
will take you on the journey around Israel in your one pace, either in a group or privately.
Or you can plan your trip by yourself, while planing day by day, renting a car, hotels
and all that is necessary for your trip.
Israel tour guide for adults and seniors
For a good experience of organized trips for seniors and adults in Israel, You need to find a tour guide who is:
1) professional and experienced with adults and seniors,
2) meets your budget.
Click here If you want us to help you find a great tour guide to Israel and we will send you by
mail a couple of tour guides for you to choose from to guide you on your upcoming trip to Israel.
Organize your own free tour to Israel
If you would like to create this tour by yourself and make a free tour to Israel,
Without paying a tour guide,
Drop us your email at the form below and we will send you a free E-book with an
itinerary of trips you can do daily, Tips and more:
Trips to Israel for seniors
This free E-book can be used to organize trips to Israel for adults and seniors as well, who want to do the trip in their own pace without someone telling them where to go and when, but they can know all the great places to go to with the E-book printed or on their mobile devices.
What to pack for your next trip to Israel
After you are organized on your Israeli trip, and of course a SIMPATIC Israel sim card in your phone,
You can check out our very descriptive article of WHAT TO PACK FOR MY NEXT TRIP TO ISRAEL
What about some more things you can schedule while visiting Israel
Enjoy Israel as a grown-up
Treat yourself to Israel's great hotels, have a look at our recommendations
We have organized every city to have budget hotels, basic hotels, and luxury hotels,
You can pick what fits you best from our recommendations for trips to Israel for seniors
Enjoy nightlife, Great Israeli Food, catch some museums and shows in Israel and much much more!
(and of course don't forget to share with your friends and family on your awesome trip to Israel
with your Israeli sim card from simpatic.net!
millions of people find Israel as worthy of their visit to attend historical events and places,
it would be an honor for you to witness holiday destination places and have fun with friends.
Use your Israel SIM card to send amazing pictures back home and update your timeline with the report of interesting places you just visited while going on your trips to Israel for seniors
MAKE YOUR WEDDING PROPOSAL TO HER HISTORICAL
How about using the visit to ask her to marry you?!

What a story to tell…Your partner will always have the sweet memory of your wedding proposal every time they hear the word "Israel".
Make it your honeymoon

Planning your honeymoon in Israel can be a great experience as you wouldn't lack a fun place to visit all through your stay.
We are sure you can find loads of more ideas, as Israel does not lack interesting places to visit in.
Stay connected while in Israel
Getting your Israel SIM card while planning trips to Israel for seniors is the best advice anyone can give when coming to Israel.
All you nweeed to do is enjoy your trip and not to be worried about how to stay connected to
your loved ones back home, Enjoy High-speed Data, and be available anywhere!
All tours offered in this page are brought to you by "GIL TRAVEL GROUP", a company with a well-known reputation in the Israel travel field, who offers, among other services, an active senior tour to Israel